Unlock Protocol Product Updates for July 2022
Release Notes for July 2022. Unlock Protocol releases Superfluid and Celo integrations, NFT ticketing enhancements, support for Goerli, and improvements to the checkout, keychain, and dashboard experiences.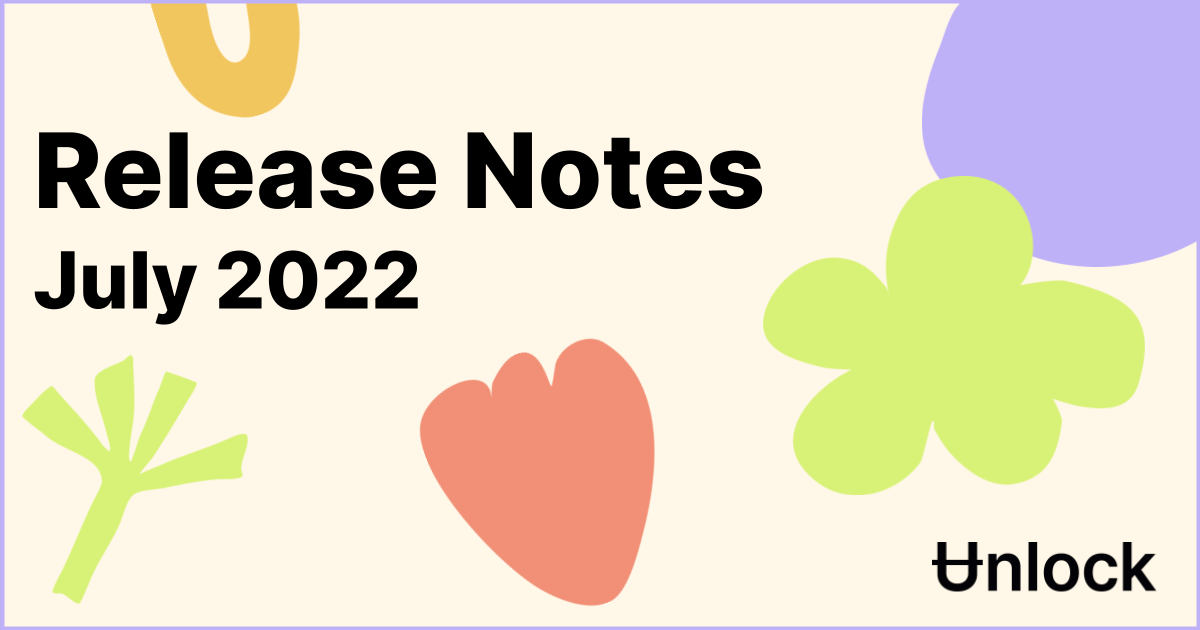 Partners and integrations
Checkout
Changing recipient
Showing lock image
Claiming
Other user experience improvements
Members page
Pagination improved
Show total members
Adding and updating member emails
QR code sent by email for new keys
Search members by token id
Search members by address
Dashboard
Improved support for Sign In With Ethereum
Keychain
Load all keys grouped by network
Show metadata on keychain
Support for EthPass
NFT ticketing
Other
Want to know more and try stuff out? Join our Unlock community in the Discord!