Unlock Protocol Product Updates for May 2022
Release Notes for May 2022. Unlock Protocol introduces recurring subscription NFTs, expanded Bring Your Own NFT capabilities, credit card improvements, and more.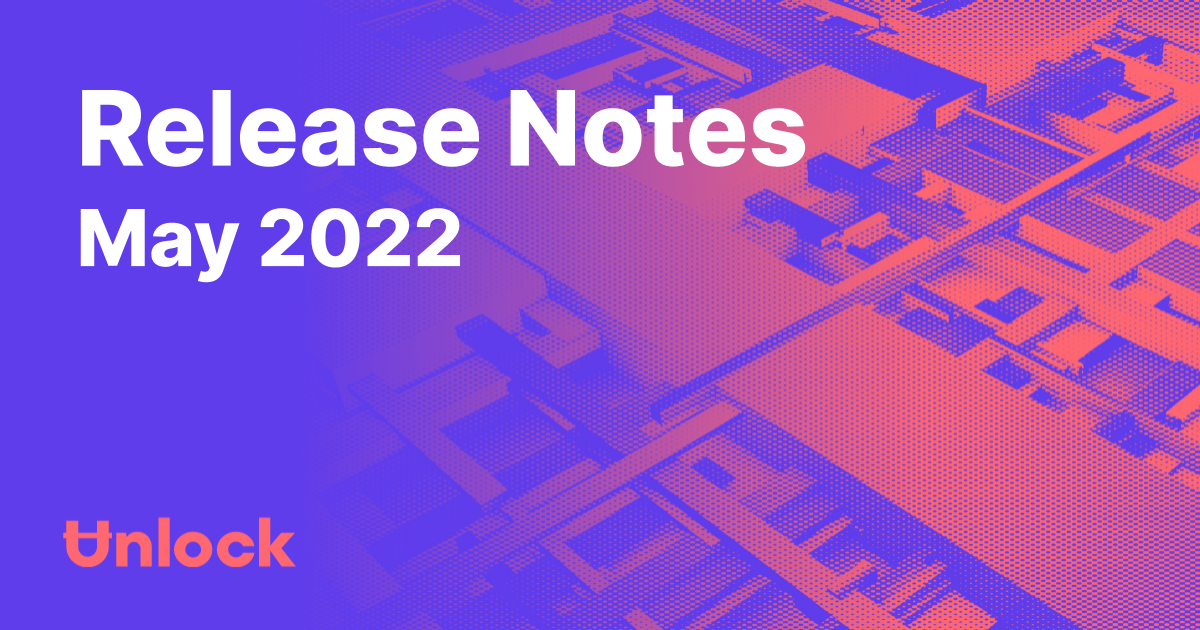 Recurring memberships & subscriptions are live
Expanded "Bring Your Own NFT" capabilities
Credit card handling improvements
Improved collection handling — Refactored credit card handling to only collect charges on successfully submitted blockchain transactions
Improved duplicate charge avoidance — Refactored credit card handling on front-end to reuse payment intent object (reduce risk of duplicate charge if user tries to purchase again/refresh page)
Improved gas calculation —Improved gas calculation for credit card purchases
Checkout and Dashboard improvements
Incognito mode fix — Fixed incognito mode for Paywall and Dashboard applications
Multiple recipients in checkout flow — Support for multiple recipients in checkout UI
CAPTCHA in checkout flow — Support for CAPTCHA in checkout
Background visual improvements — Fixed transparent background on paywall checkout modal
Other improvements
Improved Subgraph handling — Updated Subgraph to handle upgraded locks (between v10 and v11)
Want to know more and try stuff out? Join the Unlock community in the Discord!