Unlock Protocol Product Updates for June 2022
Release Notes for June 2022. Unlock Protocol launches a brand new docs site, NFT ticketing enhancements, smart contract optimizations, and various other improvements.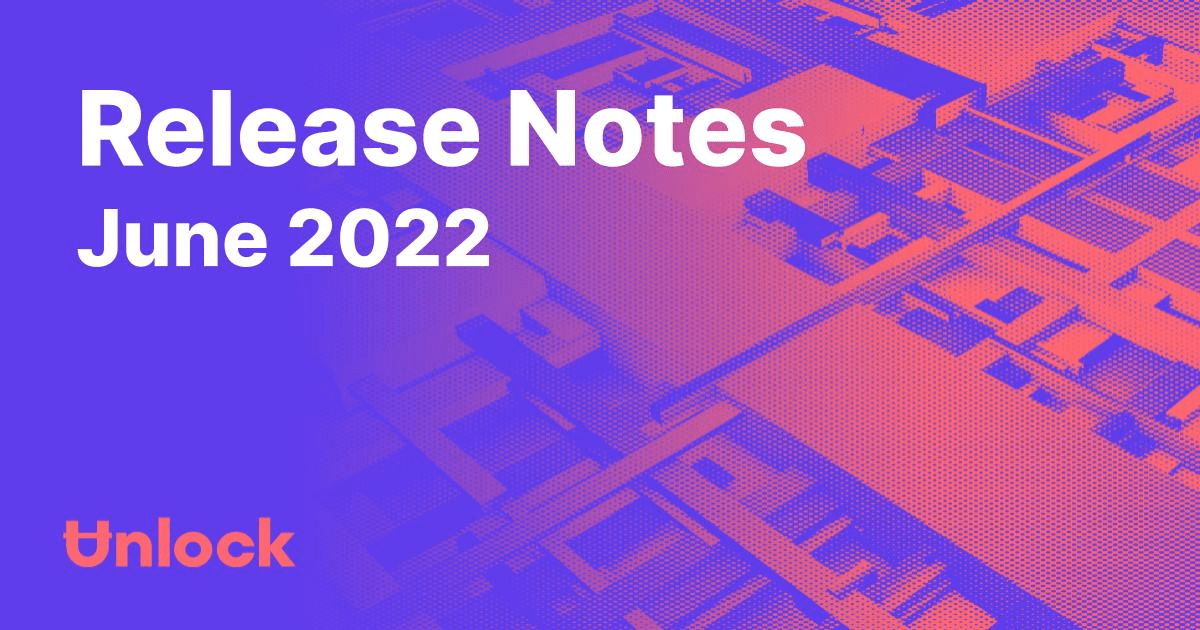 New documentation site
Smart contract optimizations and enhancements
Moving to error codes instead of string, saves 15% gas
Refactored tests to remove Truffle and web3.js dependency
Purchase and GrantKeys return the new token ids
Added a feature for key granters to extend keys
Added new OnKeyTransfer hook
Added LendKey
NFT ticketing improvements
Show NFT image on ticket verification page
Verification page now uses Sign In With Ethereum
Adding "verifiers" for events who can verify ticket validity and check-in tickets
Front-end updates
Redesigned "Sign In With Ethereum" flow
Members page UI refreshed
Backend / API server updates
Support for API to grant keys on lock
Server side QR code generation
Ability to send QR codes by email from backend
Others updates and improvements
Renamed xDai to Gnosis Chain
Added Mumbai Polygon network
Dependency cleanup and Eslint simplification
Want to know more and try stuff out? Join the Unlock community in the Discord!