Advent Calendar
One NFT a day, fun gifts, and some year-in-review highlights — just for you!
This year, at Unlock, we wanted to celebrate the end-of-year holidays a bit differently, so we built an Advent Calendar.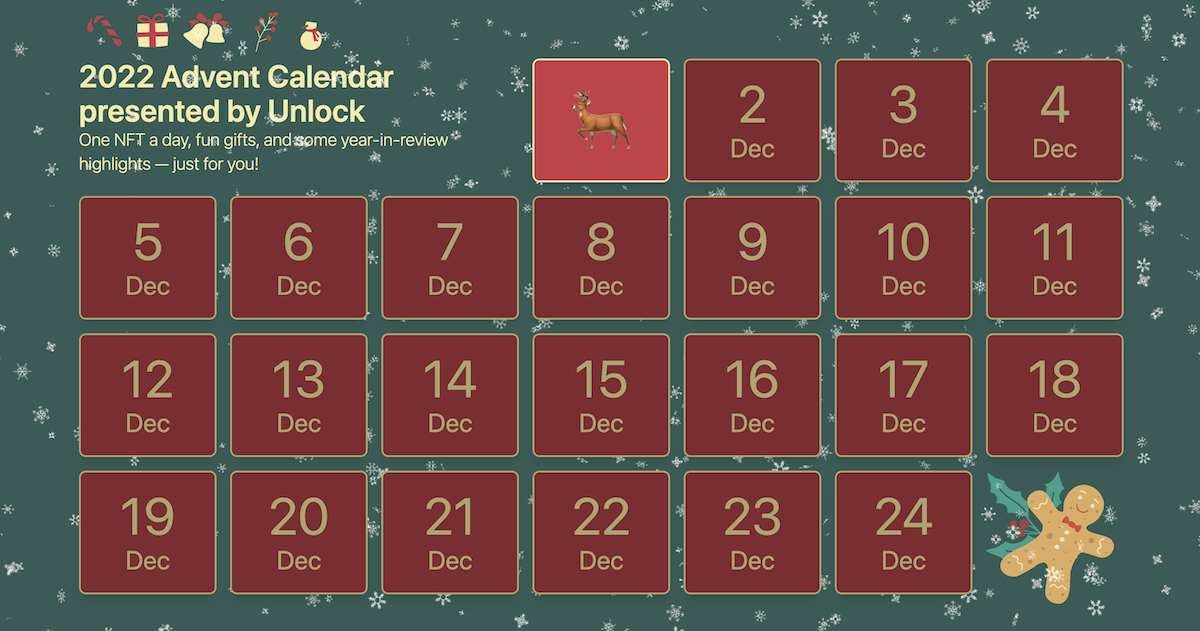 Every day, open a new door, claim a new NFT, and learn something new about Unlock. However, you can only open today's door if you also opened yesterday's door. (No peeking ahead!) Best of all, some days will have special gifts for you from Unlock!
Make sure you Unlock every single door for more surprises :) Start today!